How are our custom pool covers better than the rest?
Solid vinyl covers are very durable and can potentially hold an elephant. However, this hefty material makes the covers extremely heavy. It typically takes two or more people to remove and install each cover. Or some pool owners may have to pay a steep price to have them installed or removed.
Our covers are lightweight and made with high-density polyethylene making them just as durable due to the monofilament knit. This allows your custom leaf pool covers to stretch, rather than rip or tear, which makes them more flexible. Solid vinyl covers also hold water which does not allow water to pass through the cover. This then creates a pool on top of the cover (unless an automatic pump is placed in the covers low spots). Your custom mesh pool cover is held with its own elasticity weight to naturally be form-fitting with solid brass anchors. Our brass anchors sit flush to any pool deck or coping and do not rely on springs to hold the solid vinyl cover. Therefore, our anchors tend to stay in place, and not become dislodged.
Our Custom Pool Covers Are Fitted to Your Exact Needs
This includes all the measuring, fitting, cutting, sewing, and installations in one day and prevents you from renting costly equipment to try and complete the centerpiece of your backyard
Other covers that can be purchased online or through pool stores tend to leave large weights around your pool that are a bit of an eyesore. As well as being hazardous to your safety, these covers tend to cause obstruction to your pool. Since these covers are not made with a tightly woven, durable material (typically held with water and sandbags) they usually do not work well with pools that have raised walls, rocks, water features, or attached hot tubs.
These retail covers are a quick and cheap solution to keeping leaves and debris out of your pool. However, since they are not made with very durable materials and only held by bags filled with either water or sand, they typically do not work well with pools that have raised walls, rocks, water features, and attached hot tubs.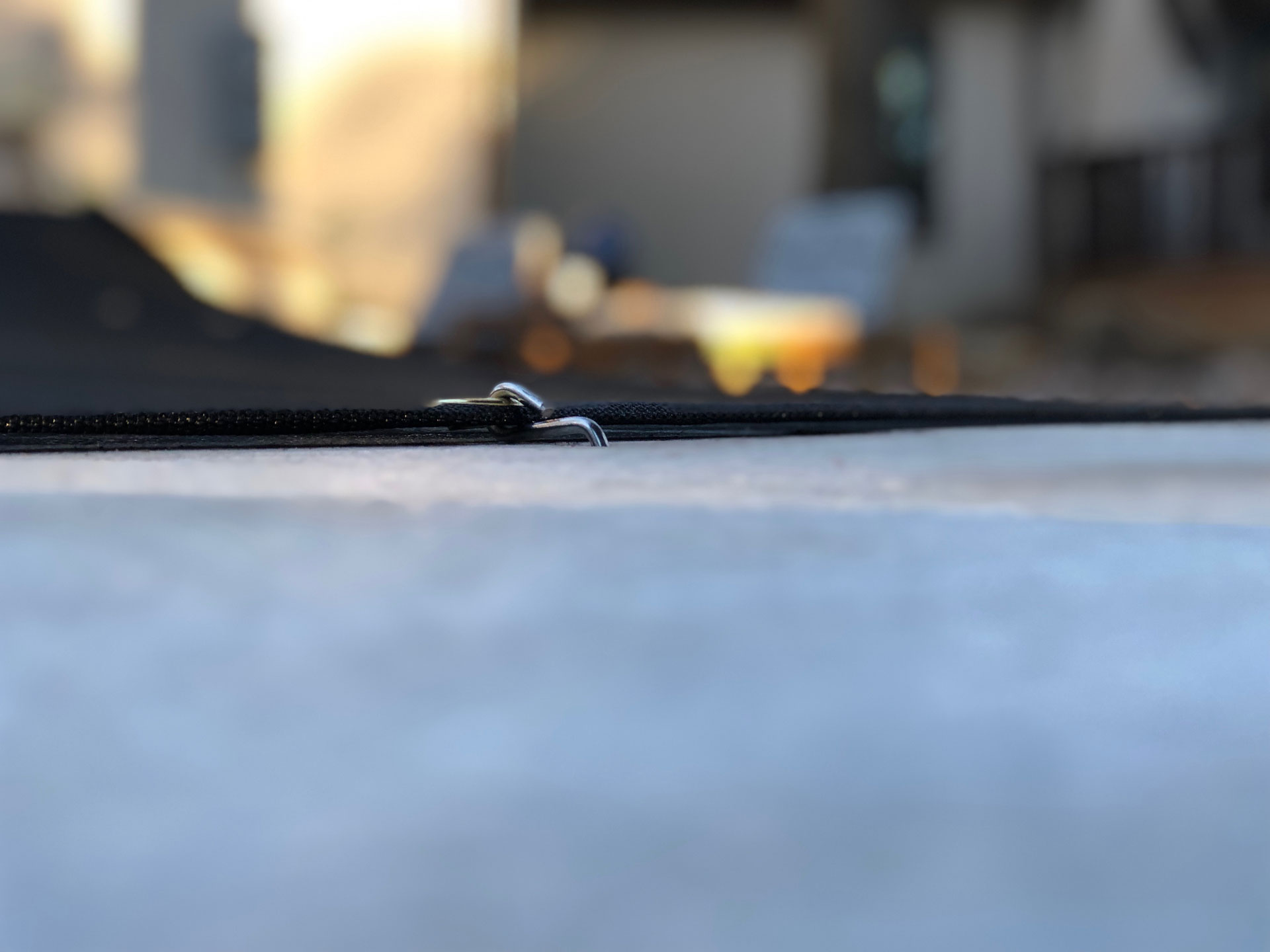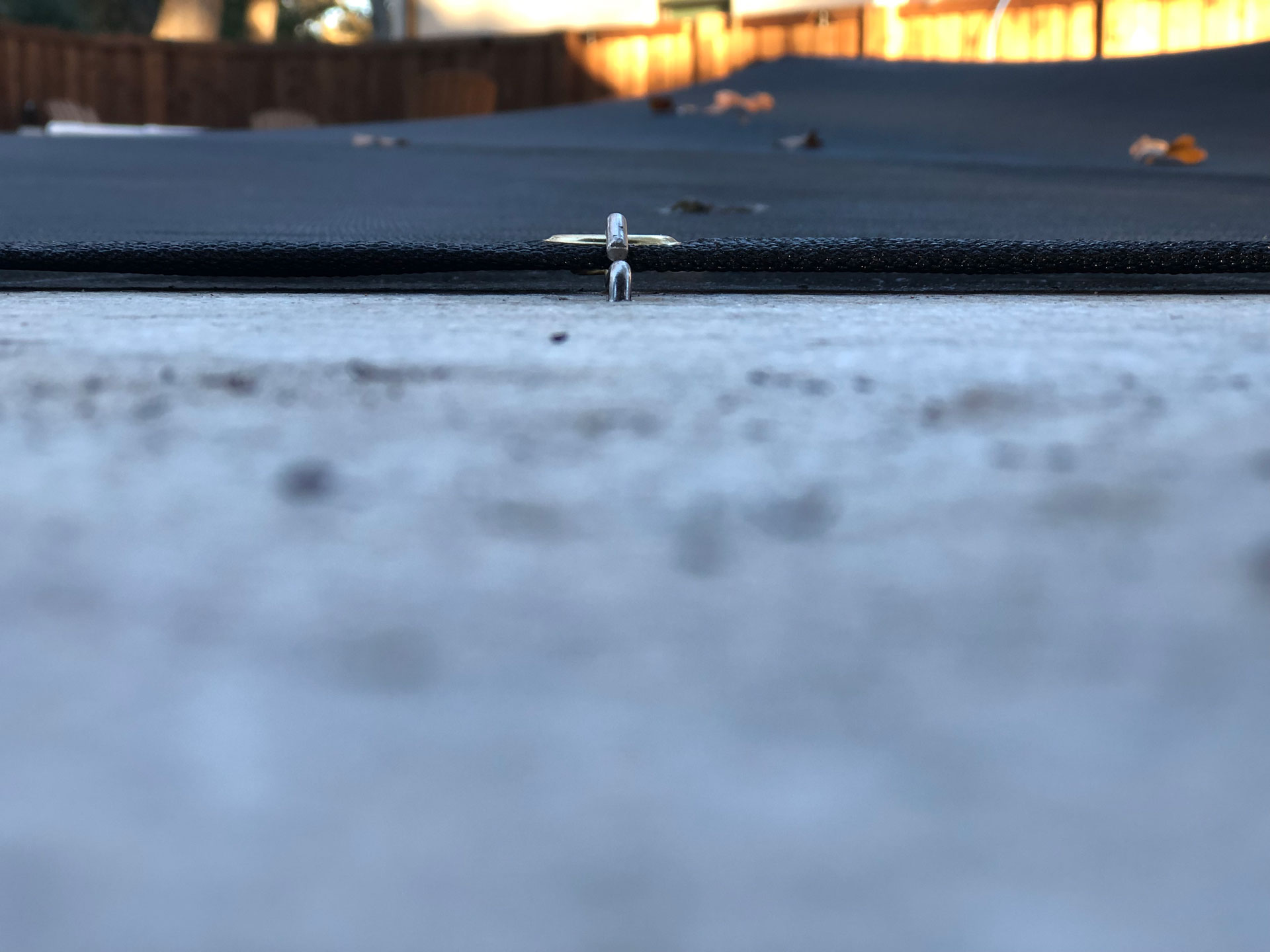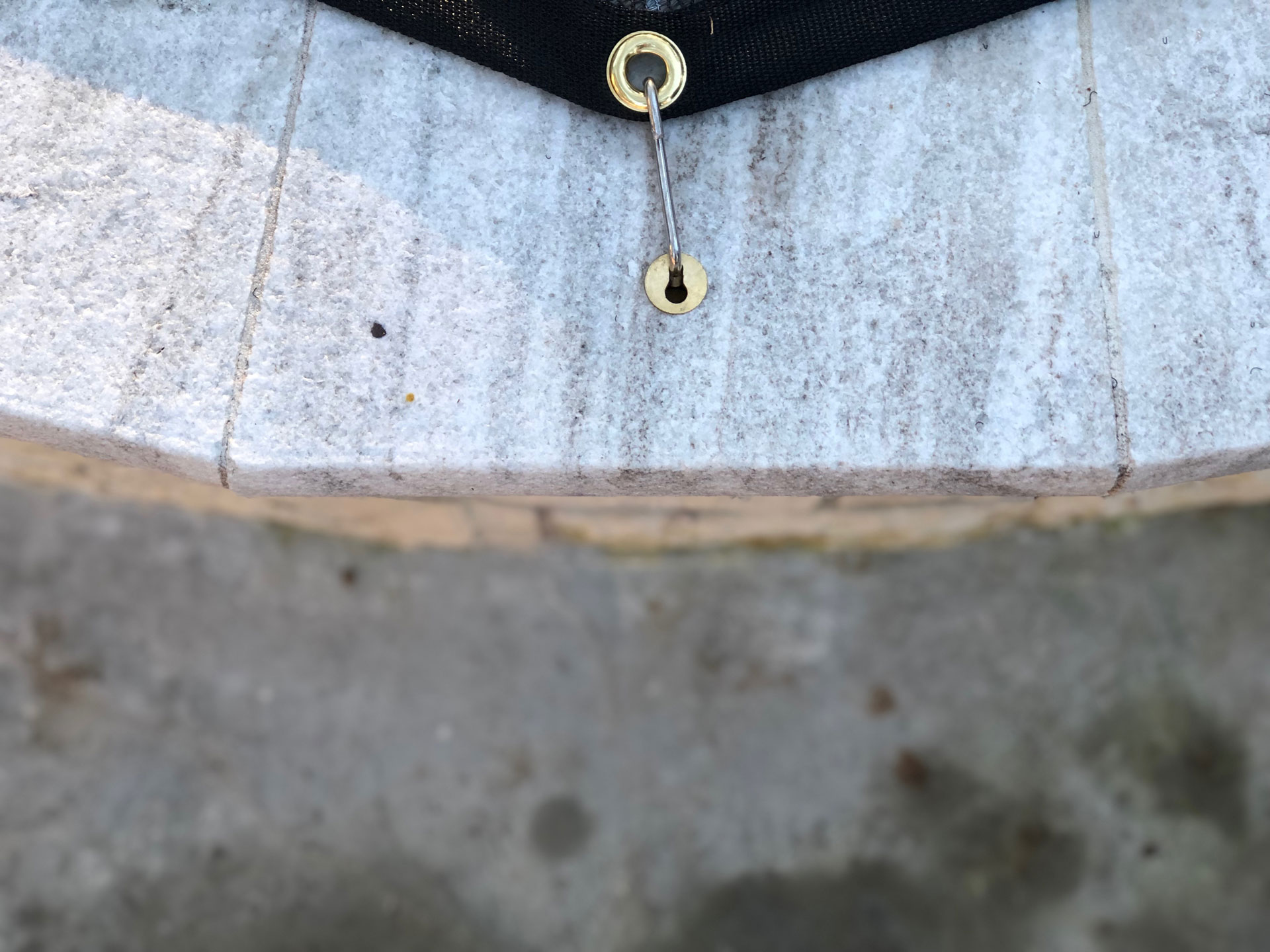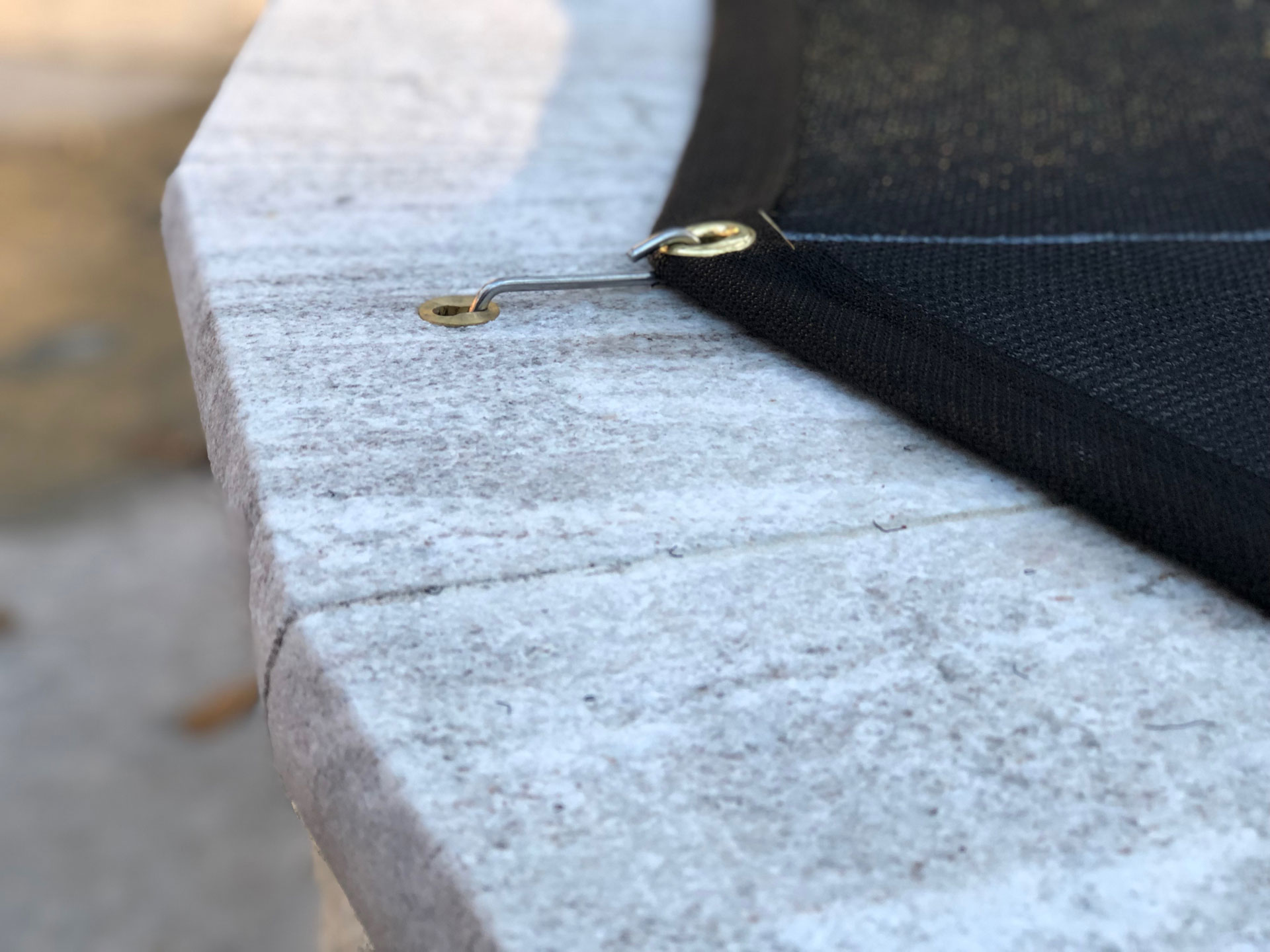 Taking off and putting on other covers can become very time consuming
Our pool covers simply roll off and roll back on, typically taking about five to ten minutes to remove and ten to twenty minutes to re-cover your pool
Our covers can stretch and withstand a considerable amount of weight and are held tightly with just the tensile strength of the pool cover knitting, which reduces the risk of someone becoming entangled in case of a fall. As previously mentioned, since other pool covers are only held with sandbags, water-filled bags, or large lawn nails, they have a very high potential of tangling an animal or human in the cover, which can be potentially dangerous if not fatal.
Please take note and understand that our inground pool covers are in absolutely no way a safety feature that prevents loss of life or injury. They are only for keeping leaves and debris out of the pool. However, the design of the cover is to reduce the risk of tangling and making an accidental fall into the pool less likely.